Participated in Camfood 2022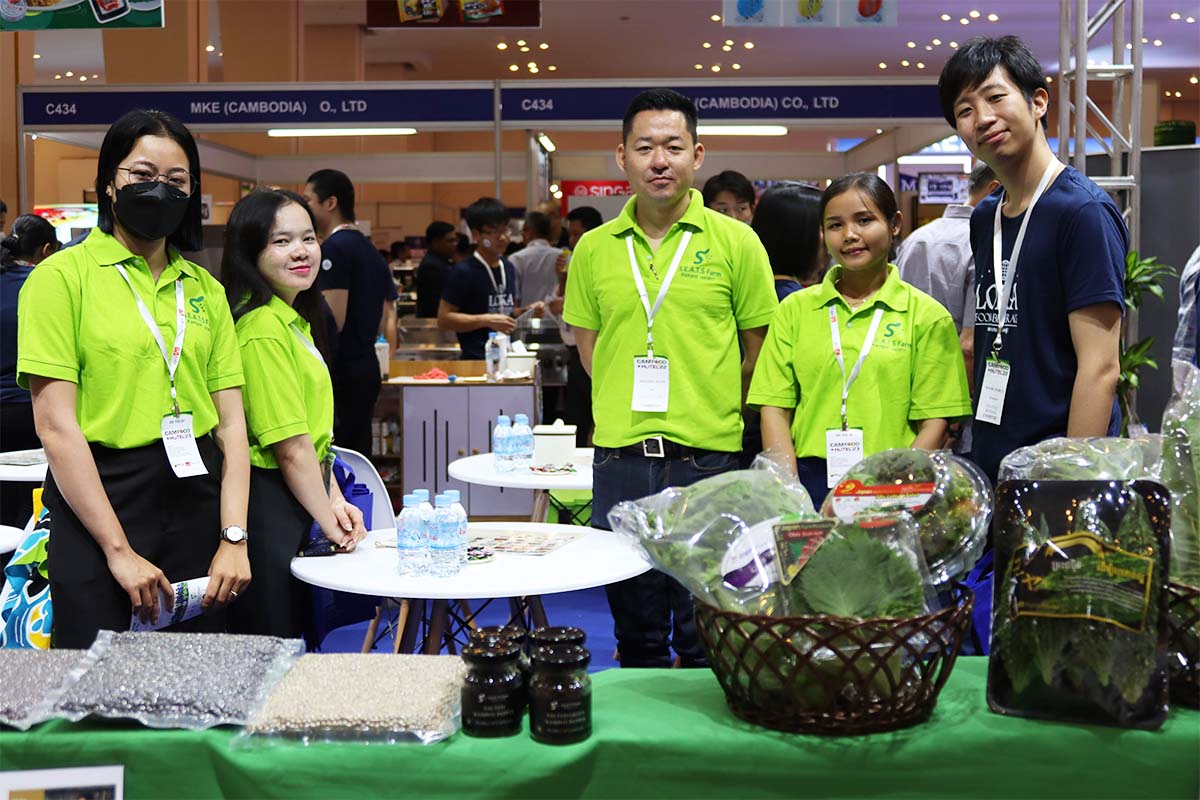 S.E.A.T.S Farm exhibited crops handled by S.E.A.T.S Farm as a Japanese-affiliated agricultural business at Camfood from November 16 (Wed.) to 18 (Fri.), 2022.This was the first time for S.E.A.T.S. Farm to participate in Camfood, and we introduced our current efforts and future direction to many visitors.
We also tasted the "Bijin Tomato" that we are currently importing from Thailand. The "Bijin Tomato" are juicy, sweet, and have a firm skin, so you can enjoy the texture of the tomatoes as soon as you eat them.
The new product, Kampot Pepper, will be sold online through an e-commerce site in Cambodia in the near future.